Welcome to Maria and Bjørn Løken, Picaflor Life Energy, at beautiful Løken Gård in Fetsund, 30 kilometers east of Oslo, Norway.  We give you tools to find out how to walk your spiritual paths here on earth shining your light, your unique vibration of the original light of love. We offer shamanic workshops and courses in Soul Journey Qi Gong where we practice to the healing tones of gongs, crystal singing bowls and crystal pyramids. We also give courses in how to play gongs and crystal instruments therapeutically and we give gong meditation events. 
The courses/workshops/events are given both in Norway and Sweden. Many of them take place at Løken Gård and ONLINE, LIVE. Some are given in the Blue Mountain Hall at magically beautiful Melkevoll Bretun in Oldedalen, Vestlandet, Norway. Others take place in different parts of Sweden, right now in Nyhyttan, Nora. 
In our beautiful nature room in the garden at Løken Gård we offer different shamanic healing sessions. You can come for a deeply balancing Sound-Aroma Healing, a Healing Session, one-on-one Qigong Sessions, Initiations/Energy Transmissions (Nustas Karpay, Munay-Ki or the Pleiades), Vocal Toning Sessions or a relaxing and cleansing Healing Massage.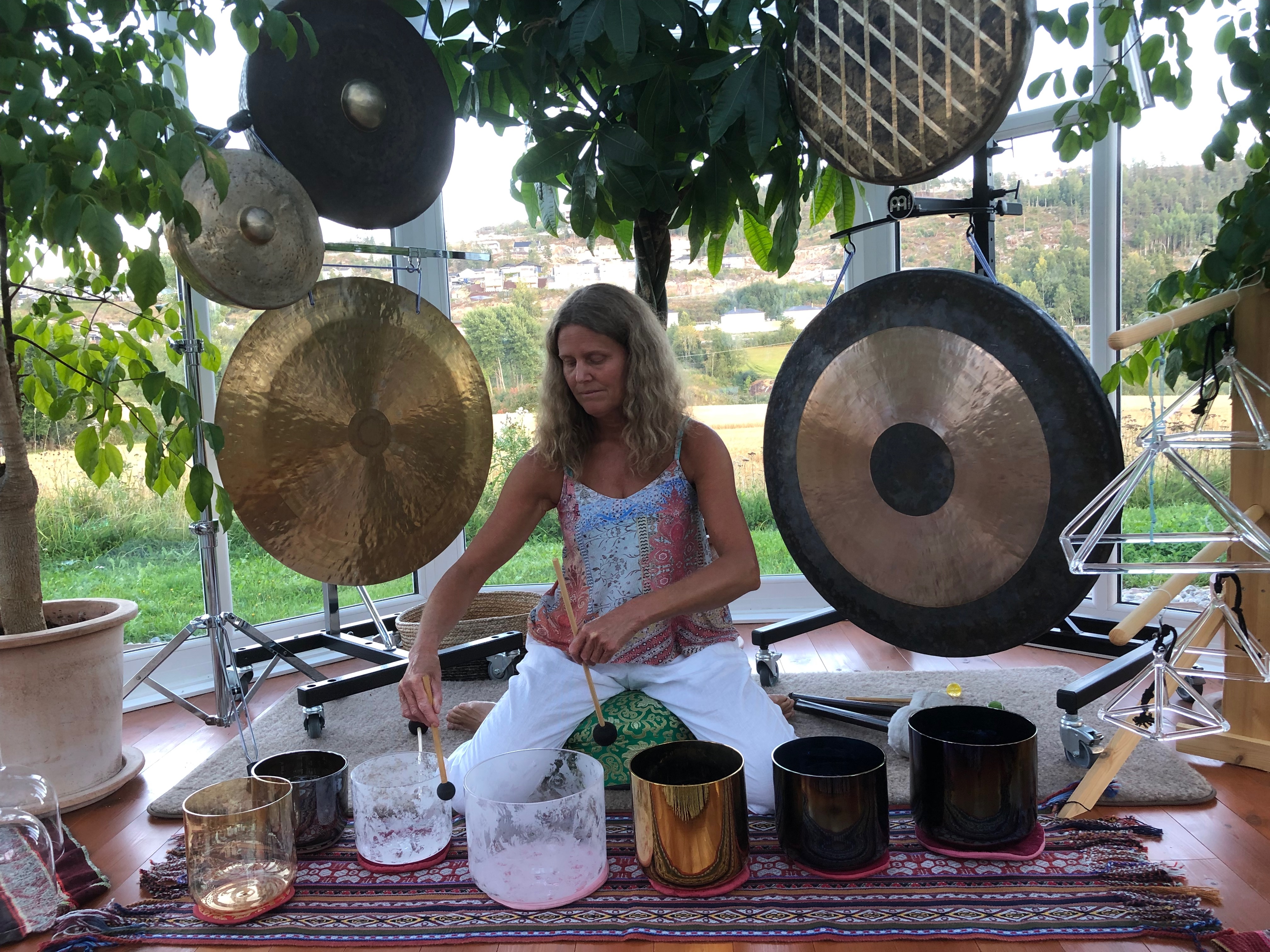 If you live far away you can receive Distant Healing Sessions or Distant Energy Transmissions. We also give individual Qigong Sessions online, live on Zoom.
Furthermore we offer private Gong lessons at Løken Gård. 
We look forward to making beautiful and healing soul journeys with you!
With love
Maria and Bjørn